« Welcome | Main | New York in Black & White (1) »
So my apartment hasn't had hot water late at night for the past few nights. It's happened enough times now that it's clearly not a fluke, so I put in a detailed maintenance request to the leasing office, including a record of water temperatures and times.
Today, I arrive home to find a note next to my kitchen sink, which, incidentally, has one of those single-lever faucets that rotates from left to right for hot to cold. The note said, and I quote:
"I notice the lever was facing toward the right you must move it to the left to get hot water".
I'm sorry, but do they really think that someone who's been living in the apartment for a year would never have figured out how to work the tap?? That I could measure the water temperature but wouldn't think to turn the faucet handle? Gaah.
Thankfully, I'm moving in a month and I'll be out of this mismanaged place. And into my own house!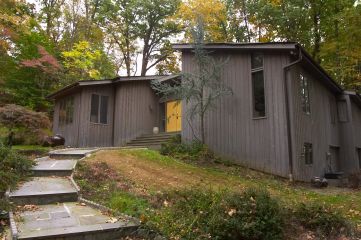 I'm so excited! (and a bit scared and overwhelmed, but those usually come along with good things)
Posted at December 16, 2004 07:51 PM
Comments
Post a comment
Thanks for signing in, . Now you can comment. (sign out)
(If you haven't left a comment here before, you may need to be approved by the site owner before your comment will appear. Until then, it won't appear on the entry. Thanks for waiting.)